Texas Attorneys for Federal Bank Fraud Cases
For over 25 years The Law Offices of Tad Nelson & Associates has successfully fought for the rights of people who have found themselves accused of white collar crimes like Bank Fraud.
Whether you were accused of committing a Banking Fraud by the State of Texas, or the United States of America, our legal team is ready to hear from you. Former federal prosecutor Amber Spurlock & Board Certified® criminal lawyer & Forensic Lawyer-Scientist Tad Nelson can be reached at 281-280-0100.
Bank Fraud
Explanation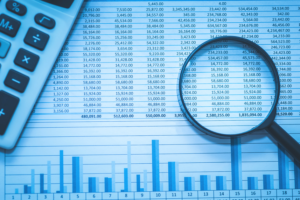 Attempting to defraud a banking institution, whether successful or not, is strictly prohibited by the Federal Bank Fraud Statute. Bank frauds can be defined as any deceptive act committed for unlawful gain at the expense of a bank or other financial institution that's insured by the FDIC.
The main elements of a federal banking fraud prosecution entail showing any material scheme to defraud an FDIC insured banking institution, a successful or unsuccessful attempt to run the scheme, and/or the intent of executing such a scheme.
There are many actions that can be defined as bank fraud. A federal criminal charge for a banking fraud could be the result of simple bank deposit slip fraud on up to complex electronic schemes.
Bank Fraud
Criminal Penalties
Whether the bank fraud was executed, or attempted, but failed, the same criminal charges & potential penalties will apply. Listed below are the maximum penalties for a person convicted of Bank Fraud in federal court.
FINE: Up to 1 Million Dollars
PRISON SENTENCE: Up to 30 Years
Federal Sentencing Guidelines are a major influence on the sentencing of the convicted in addition to other factors like the amount of money stolen, the nature & frequency of the offense, and any previous criminal history.
Bank Fraud
Defending You in Federal Court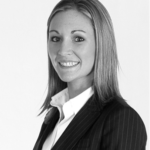 If you or someone you know are facing prosecution in federal court for any form of banking fraud, or are believed be under investigation for such an offense, should seek experienced legal counsel immediately.
Contact former federal prosecutor Amber Spurlock at 281-280-0100 to schedule your 100% free & confidential consultation about your situation.
Houston Federal Bank Fraud Lawyers
The Law Offices of Tad Nelson & Associates