Business Fraud is any deceitful activity that results in economic harm. Enron is a perfect example of Business Fraud, but shouldn't be confused with Consumer Fraud. The two forms of fraud are different.
[themify_box style="orange highlight"]If you've been arrested or suspect that you're under investigation for commercial fraud, call us. Call 281-280-0100 to schedule your confidential consultation with our legal team today.[/themify_box]
Consumer & Business Fraud Explained
Consumer Fraud
Consumer Fraud occurs when deceptive practices are used to entice a purchase from an unknowing consumer. Another element of consumer fraud is that the person practicing the deception knows they're propagating misleading information. The final element of consumer fraud; the victim relied upon the false information to make an unfortunate decision.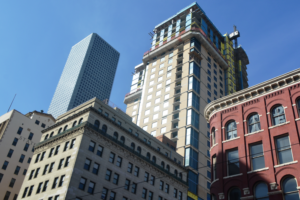 Elements of Business Fraud
Knowingly false representations. (Remaining silent about a known fraud falls under this category.)
The Agent of Communication of the False Representation. (The person executing the fraud.)
The intent to propagate the deception.
The representation must related to a material fact. (The basis of the deception.)
An active concealment of the truth. (Deliberation action to hide the facts.)
Agreement made with no intention of satisfying it.
The deception affected the victim, and was the basis of the decision to enter the agreement.
Knowingly violating applicable laws.
The victim must have suffered a loss.
Forms of Commercial Fraud
Money Laundering
Accounting Fraud
False Earnings Reports
Securities Fraud
Concealing Assets
Need A Business Fraud Attorney?
We'll Defend You in State or Federal Court
The prosecution of most business fraud related criminal cases occur in federal court.
Poor legal representation will almost always lead to a conviction, resulting in the realities of severe federal sentencing guidelines being realized by the defendant.
If you're facing a federal indictment for business fraud you'll need effective legal representation with federal trial experience. Contact former federal prosecutor Amber R. Spurlock as soon as possible. The phone number to our office is 281-280-0100.
Business Fraud Attorneys, Houston, TX
Save
Save