Human trafficking is the criminal act of forcing or coercing someone to travel for the purpose of performing an action. Most legal minds compare the crime to slavery, while others are less liberal and see the Sex/Human Trafficking label as a least abrasive term for slavery.
Regardless of preferred definitions, trafficking in people for labor, commercial sex acts, debt bondage, or for illegal immigration, is highly illegal and subject to prosecution by the DOJ's Human Trafficking Prosecution Unit.
If you were arrested or indicted for human trafficking, contact us guidance.
Our phone number is 281-280-0100.
Sex Trafficking Plagues the Houston, TX Region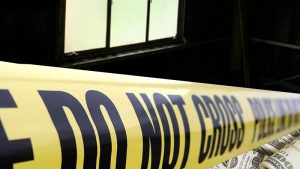 As an international city with massive air and sea ports with a highly diverse ethnic makeup, it took no time for Houston to claim the mantle as the U.S. capitol of human trafficking. From massage parlors to strip clubs, brothels, hotels, and textiles factories, conditions for victims of trafficking to blend in with the population are optimized.
It's become so bad, that city leaders and law enforcement agencies announced a new plan to fight human trafficking, but it didn't appear to be effective. However, months later in January of 2016, a brothel madam was busted resulting in one of the largest sex trafficking schemes to ever to be uncovered.
With the vastness of Houston, the dynamic economy, and the diverse culture, it's difficult for police & federal agents to penetrate any particular neighborhood or industry for any measurable level of success.
The cultural diversity of the environment makes it challenging for law enforcement to apprehend suspects, identify victims, and uncover crime rings. When criminal operations are uncovered, huge busts result where 10's of people are arrested and plastered on the news. In situations like these, innocent people can be arrested as a result of the conspiracy standard, making the need for swift legal representation an imperative.
Understanding Sex & Human Trafficking Crimes
Sex trafficking is the recruitment, harboring, transportation, provision, or obtaining of a person for the purposes of a commercial sex act, in which the commercial sex act is induced by force, fraud, or coercion, or in which the person induced to perform such an act has not attained 18 years of age, 22 USC § 7102 (9-10)

Labor trafficking is the recruitment, harboring, transportation, provision, or obtaining of a person for labor or services, through the use of force, fraud, or coercion for the purposes of subjection to involuntary servitude, peonage, debt bondage, or slavery, 22 USC § 7102 (9).
Criminal Penalties for Sex Trafficking
Criminal penalties for people convicted of human trafficking vary widely in terms of fine amounts, and prison sentencing. 25 year prison sentences are as common as life sentences and legal conclusions that result in fine only punishments. Some sex & labor trafficking offenses carry 5-10 years while some sex & labor trafficking offenses carry 25.
The standards for punishment are contingent on the age of the victim(s), the frequency of the occurrence, aggravating factors, and the size and nature of the criminal enterprise.
Fighting Federal Cases Requires Discipline
When fighting criminal charges at the federal level, the proverbial kitchen sink may seep out of the prosecution's briefcase resulting in the defendant being charged with conspiracy, human trafficking, sex trafficking, prostitution, money laundering, RICO violations, kidnapping, and that's just a start. They may choose hold off on pursuing some criminal charges just in case they lose in the initial pursuit of a conviction on the first charge.
Federal prosecutors have unlimited resources; The United States of America.
Fighting federal prosecutors will be tough, but it's better than laying down and allowing the HTPU to have their way with you. It's important to seek legal representation immediately as you might be innocent once the facts are uncovered, or we may find that the prosecution's evidence doesn't pass muster.
Put a Former Federal Prosecutor on Your Side
If you're on the verge of fighting for your life in a federal courtroom, Attorney Amber Spurlock is one of the best lawyers to have on your team.
Not only does she have the knowledge and discipline of a forensic scientist, Attorney Spurlock is also a former Judge Advocate General (former federal military prosecutor) which affords her a keen insight in the best way to defend you. If you need the services of The Law Offices of Tad Nelson & Associates, don't hesitate to contact our law firm at 281-280-0100.