With nearly 60 million people on Medicare/Medicaid in the United States at a cost of over 600 billion dollars, the environment is ripe for medicare fraud at nearly every turn.
The Medicaid & Medicare systems are complicated. With the complexities of the overlapping regulations in the system, and pounds of paperwork, most healthcare providers find it difficult to disentangle the complications therein. Avoiding mistakes that could be construed as a criminal attempt at fraud could be a challenge akin to understanding IRS code.
On the flip side, white collar criminals have found it easy to take advantage of known exploits in the Medicaid system. This has resulted in a strong response from the Department of Justice which has, in turn, resulted in hundreds of wrongful charges against Doctors and other healthcare professionals. If this has happened to you, contact The Law Offices of Tad Nelson & Associates at 281-280-0100.
What is MediCare & MedicAid Fraud?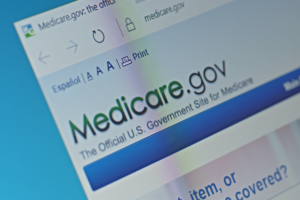 The crime of MedicAid fraud covers a broad spectrum of illegal activity in the healthcare and medical industry. In some cases, individuals attempt to defraud the system, while other healthcare professionals may find themselves wrongfully accused. Below, we've listed some of the most common practices that lead to criminal charges related to MedicAid & MediCare fraud.
The falsification of time sheets by in-home healthcare professionals.
Multiple billings for the same services, or overcharging for services.
Billing strategies which include itemized billing when a package is available, or divesting an existing package for the purpose of itemized billing with the intent of creating a larger bill.
Embezzling funds or stealing the money that's apportioned for healthcare services.
Accepting kickbacks or accepting payoffs and other forms of compensation in exchange for medical services.
Billing for unneeded medical services.
Criminal Penalties for Healthcare Fraud
Perpetrators of healthcare fraud aren't always jailed, but it is a possibility. Most healthcare fraud cases have the potential to end in misdemeanor charges, or no pursuit of a conviction so long as the money was paid back. Restitution matters in these cases, but can also be seen as admission of guilt. As your lawyer, we'll inform you of how best to approach the matter based on the facts.
There are basically two types of healthcare fraud cases; the ones that are defensible, and the ones that aren't.
Serious felony charges will persist if the government was intentionally defrauded of large sums. Defensible cases are usually the based of an oversight, or a mistake which can be used as the basis of an overarching defense strategy.
Experienced Houston Healthcare Fraud Lawyers
The Law Offices of Tad Nelson & Associates has experience defending people who were wrongfully accused of defrauding the government's healthcare & banking systems. If you think you'll be accused of MediCare of MedicAid Fraud, or if you've already been accused or think you're under investigation for defrauding the healthcare system, we're ready to discuss your case and are prepared to move forward with your defense.
Contact us at 281-280-0100