In the digital world of today, Mortgage Fraud is becoming one of the most common white collar crimes investigated & prosecuted by law enforcement at the state & federal level. Some real estate fraud cases stem from a criminal enterprise, some are the result of identity theft, while others are based on false information being presented to a lender, whether intentional or not.
Some borrowers have been criminally charged after taking the advice of realtor, and falsifying their loan applications in hopes of ramming a deal through. If this has happened to you, we can help. The Law Offices of Tad Nelson & Associates is ready to discuss your best defense options if you were accused, falsely or otherwise, of Mortgage Fraud. Our phone number is 281-280-0100.
Mortgage Fraud Explained
Mortgage Fraud occurs when a borrower, investor, realtor, appraiser, underwriter, mortgage broker, or banker engages in a fraudulent act that deceives a lending institution. The most common fraudulent acts involve inflating housing values, providing misleading information about finances and false credit history information.
Common Real Estate Fraud Schemes
Per the Federal Bureau of Investigation, the most common mortgage fraud schemes are as follows;
Air Loans – Obtaining a mortgage with false information, property, and borrowers.
Equity Scams – Taking out a mortgage on a home that's in foreclosure. This is usually done by a 3rd party with access to the title.
Identity Theft – Using false or stolen identity information to obtain a loan.
False Appraisals & False Value Information
Misrepresentation of Assets and/or Income
Straw Purchasing & Occupancy Fraud – Buying a home in another person's name. With or without their permission.
Mortgage Fraud, Texas, & Federal Law Enforcement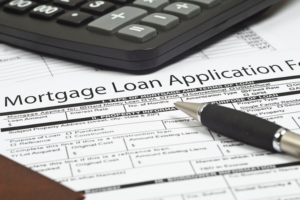 The epidemic of mortgage fraud earned the attention of the State of Texas in 2007, only to be followed by the United States in 2009.
In 2007, lawmakers in Austin moved forward with the passage of HB 716; legislation which created the Residential Mortgage Fraud Task Force. This move by Austin clearly highlighted a need by the Texas law enforcement apparatus to become more vigilant with regard to financial fraud.
On November 17th of 2009 President Obama signed an executive order which created the Financial Fraud Enforcement Task Force (FFETF) which oversees the Mortgage Fraud Working Group. The purpose of the new bureaucracy is to find ways to combat mortgage fraud nationally.
In addition to the above noted, the FBI, and the Texas Department of Insurance, there are a multitude of other local, state, and federal agencies dedicated to identifying mortgage fraud and holding suspects to account.
Criminal Penalties for Mortgage Fraud
In Texas, criminal penalties for real estate fraud are based on the value of the fraud. Normal sentencing & penalties for theft related offenses are applied.
Penalties for Mortgage Fraud in Texas
VALUE
CLASS
PENALTY
MAX FINE
Less Than $50
Class C Misdemeanor
Fine
$500
$50 – $500
Class B Misdemeanor
Up to 180D County Jail
$2,000
$500 – $1,500
Class A Misdemeanor
Up to 1YR County Jail
$4,000
$1,500 – $20,000
State Jail Felony
180D to 2YR State Jail
$10,000
$20,000.00 – $100K
3rd Degree Felony
2 to 10 Years TDCJ
$10,000
$100K – $200K
2nd Degree Felony
2 to 20 Years TDCJ
$10,000
Over $200K
1st Degree Felony
5 to 99 Years TDCJ
$10,000
While state convictions may carry prison terms of a few years, if a person is convicted of mortgage fraud at the federal level they'll face a sentence of up to 30 years, per offense.
Find a Mortgage Fraud Lawyer in Houston or Galveston
Do you think you're being investigated for mortgage fraud? You may not be guilty if the evidence has it's day, or if your rights were violated. With over 30 years of combined experienced, former federal Asst. Special Prosecutor Atty. Amber Spurlock & Texas Board Certified® Criminal Lawyer Tad Nelson are ready to sit down and discuss the situation with you.
We have 4 offices for your convenience with 1 in Galveston, TX, 1 in League City, TX, and 2 in Houston, TX. Contact our legal team today by dialing us direct, at 281-280-0100.
Houston Attorneys for Real Estate & Mortgage Fraud Defense