The Law Offices of Tad Nelson & Associates is dedicated to providing the best defense possible for people arrested or indicted for Wire or Mail Fraud. Mail & Wire Fraud are usually supplementary criminal charges that are often tacked on to originating offenses to inflate prison sentencing.
If a person was arrested for operating a Ponzi Scheme, or some other fraud which employed mail or telecommunications for execution, a federal crime has occurred.
Wire & Mail Fraud Defined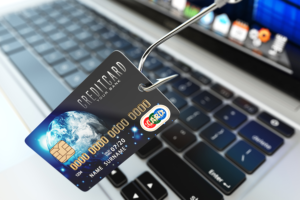 When a person takes advantage of the USPS, UPS, FEDEX, or other private mail carrier to execute a fraudulent scheme for gains, mail fraud has occurred.
The wire fraud component of the offense involves any use of any form of electronic communication by either the perpetrator or the victim of the scheme. Wire fraud also covers financial transactions initiated by either the victim or the offender.
Crimes That Commonly Carry Mail & Wire Fraud Charges
Ponzi Schemes
Tax Evasion
Theft
Money Laundering
Internet Crimes
Online Fraud
Pyramid Schemes
Bank fraud
Health Care Fraud
Securities Fraud
A Few Notes on Wire & Mail Fraud
Employees are held to account for taking part in frauds committed by their employer. This applies whether they were aware of their involvement in the fraud, the existence of a fraudulent scheme, or not.
Referring to the fraudulent scheme using any form of telecommunication, even once or in passing, is enough to justify federal criminal charges.
The perpetrator will be held liable for the offense if the victim takes any action to cooperate with the offender. In other words, if the defendant committed a fraud, and the victim wired money or placed a phone related to the fraud, a federal crime has occurred.
All communications, mailings, financial transfers, electronic communications and financial transactions can be treated as separate criminal offenses.
The use of mail or telecommunications isn't required to be an essential element of the fraud.
Houston Defense Lawyers for Mail & Wire Fraud
If there's a chance that you'll be charged with a federal offense contact us immediately at 281-280-0100. Our legal team has the experience you'll need on your side for the best defense. Attorney Amber Spurlock is a former Ass.t U.S. Special Prosecutor and Tad Nelson is a "Board Certified" criminal law attorney.
When you meet with us at our office we'll discuss your case, prepare to obtain any evidence against you, and prepare to present evidence in your favor. Even if you're guilty of the accusations, our legal team can be instrumental in limiting any potential penalties you'll face.
We're here to help.